Hire Our Company For The Best Sofa Cleaning Services In London!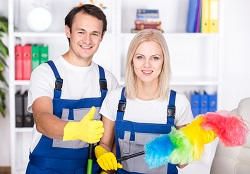 The sofas in your home get used on a daily basis, but cleaning them isn't as easy as it might be to vacuum your floor or wipe down your sideboards. Sofa cleaning, especially with certain fabrics, can be a tough and lengthy job, and if you don't use the right products or equipment then you could end up staining or damaging the fabric. If you want to ensure that your sofas and upholstered furniture are free from stains, dirt, grime and odours then why not hire the experts to do the job for you? Sofa Cleaning Services specialise in sofa cleaning services in London, and in no time at all we'll have your sofas and upholstered furniture looking cleaner than you could imagine! With services such as stain removal and pet-friendly cleaning available, and with competitive rates, our company is the best in London for your furniture cleaning services! Find out more and hire us for your cleaning by calling our company today on 020 3744 2029!
Top Sofa Cleaning Company in London
Sofa cleaning can take up a lot of your time, and if you want to ensure that your furniture is as bacteria-free as possible then you might find yourself with a long and taxing job on your hands! More and more people are turning to our professional and dependable London sofa cleaning teams to help them with their upholstery cleaning, and with your satisfaction guaranteed, it's easy to see why! We work with reliable, experienced and efficient cleaners who'll soon get your sofas looking as good as new. Furthermore, with our quick drying times and low prices, you truly won't find better value for money anywhere else in town!
From red wine stains to dirty marks left by your pets, it's easy for your sofas to become unclean and even plagued with unwanted odours over time. Unlike many other parts of your home, your sofas, armchairs and other upholstered furniture needs thorough and careful cleansing using the right tools and products, and this can be quite costly! If you hire our cleaning teams, however, you can say goodbye to your London sofa cleaning worries. Our experts use the most efficient and effective cleaning tools and equipment, and we'll be able to quickly assess what techniques and products will get the best results for you, no matter what material or fabric we might be dealing with!
Leave Your Sofa Cleaning on Our Experts in London
Cleaning your sofas won't be expensive if you hire our company, as we have some of the most competitive and affordable rates in London. Whether you want to banish stains or just refresh your upholstery, our teams can provide you with your ideal service, without the expensive price tag! We're even able to offer you accurate and no-obligation price quotes, so that you can be completely sure that you're getting the best value for money possible!
For all of your sofa, armchair and upholstery cleaning needs, you don't need to look any further than Sofa Cleaning Services. Our competitive prices are sure to leave you with a smile on your face, and with your satisfaction guaranteed, you simply can't go wrong when you hire our experienced cleaners! To find out more information and to hire us for your home, just pick up the phone today and give us a call on 020 3744 2029, for thorough, flexible and dependable London sofa cleaning solutions.