Upholstery Cleaning Services London Exclusive Offers
Want To Find Affordable and Professional Upholstery Cleaning Experts in London?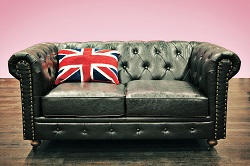 Has the upholstery and upholstered furniture in your home seen better days? Do you have tough stains on your sofa that won't budge, or do you just feel as though your armchair could use a thorough clean due to your pets? Upholstery cleaning can be tricky if you aren't sure of what you're doing, and using the wrong products on the wrong fabrics can seriously damage your furniture. If you want to save yourself time, effort and get a professional standard of sofa cleaning then why not get in touch with Sofa Cleaning Services? We're one of the most popular companies in London when it comes to professional London upholstery cleaning, and with our dedicated and experienced cleaners we'll ensure that all of your upholstery looks as good as new! Find out more today by giving our cleaning teams a call on 020 3744 2029, and get the stain-free, grime-free and odour-free upholstery that you deserve in your home!
We Can Take Care of Your Upholstery Cleaning in London
There are lots of things that can sully and tarnish the appearance of your upholstery over time, and just like every other part of your home that sees daily use, your upholstery should be cleaned regularly. Upholstery cleaning isn't as easy as sweeping your floor though, and requires a lot of time and effort if you want to see exceptional results. Our company, however, is able to provide you with high-quality and professional cleaning services with fast drying times and low prices. We work with fantastically experienced and skilled London upholstery cleaners who are more than adept when it comes to stain removal, steam or deep cleaning and more! When you hire our company you can enjoy the perks of having the best in the business – including flexible cleaning times, free no-obligation price quotes, experienced cleaners and the use of the best tools and equipment for your specific upholstery. From your leather sofa to your upholstered armchair, there's nothing that our company won't be able to clean to perfection, so hire us for your home by calling 020 3744 2029 today!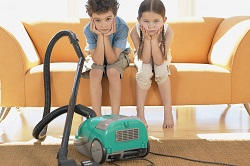 Do you want professional cleaning help that isn't going to break the bank? Our cleaning services aren't just guaranteed to leave you satisfied, but we're also able to keep your bank balance happy with our competitive and low-cost rates! Our low prices mean that you can get the most for your money, and you won't find a better price for the same high-quality upholstery services anywhere else in London! Save money and get the clean home that you deserve by hiring us right now for your furniture clean needs.
Get Affordable Upholstery Cleaning in London Now
No matter what sort of upholstery you might have in your home and no matter what cleaning problems you might be facing, there's nothing that our company won't be able to handle. We'll provide you with exceptional results, low prices and friendly Lodon upholstery cleaners, which is exactly what makes Sofa Cleaning Services one of the most popular companies in the area for upholstery cleans! You'll feel as though you have brand-new furniture in your home after a visit from our experts, and with quick-drying times, speedy services and effective stain removal, there really is no reason to hire anyone else for the job! Get in touch with one of our team members today by calling 020 3744 2029, and hire the professional cleaning company that you need right now!